From the comfort of your home, you can take steps to protect your shoes from rain, snow, and other elements. Weatherproofing is an important part of preserving the life and condition of your footwear.
By taking a few simple precautions, you can ensure that your feet stay dry even in wet conditions. In this article, we will discuss how to weatherproof shoes for long-lasting wear while preparing for any kind of weather.
Well, covers tips on choosing the right materials as well as methods for waterproofing both suede and leather shoes so that no matter what Mother Nature throws at you, you're ready!
Protect Against Rain and Snow
Protecting your shoes against rain and snow is a must-do for any outdoor enthusiast. Rain can cause the leather of your shoes to stretch, while snow can make them damp and harden up.
To avoid these problems, you should invest in water-resistant materials such as waxed cotton or rubber boots. If you are wearing leather shoes, then treat them with special waterproof sprays that will form an extra barrier between the elements and your shoe material.
In addition, wear gaiters or waterproof covers over your laces so they don't get wet if it starts to rain or snow heavily during a trip outdoors. Finally, keep an emergency kit handy with items like spare insoles and shoelaces in case of unexpected weather changes on the trail.
With these tips in mind, you'll be ready to tackle whatever Mother Nature throws at you!
Keeping Out the Cold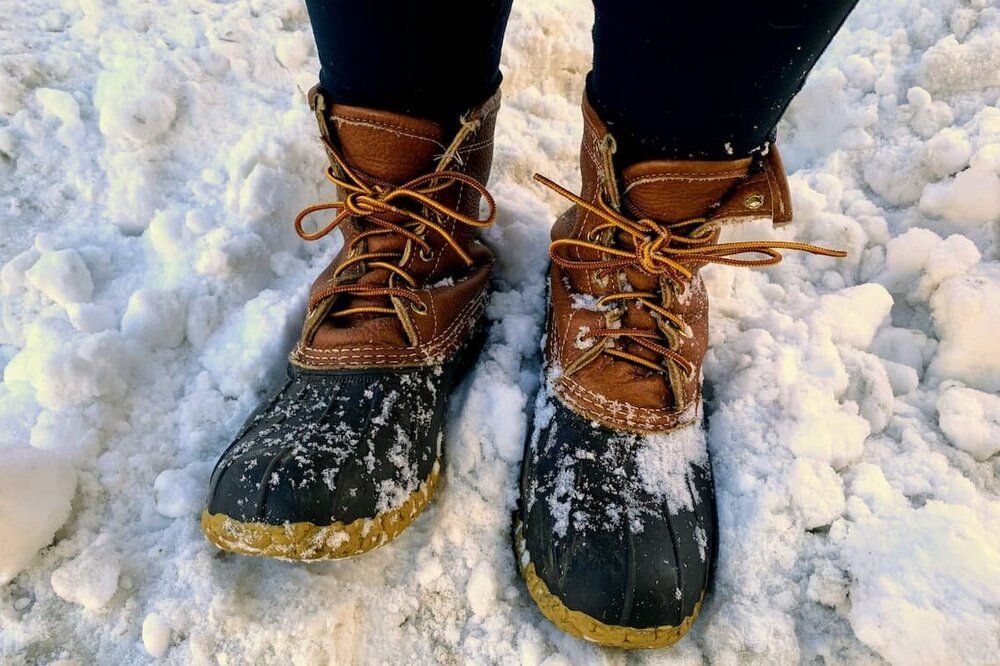 Staying warm and dry is an important part of protecting your shoes from cold weather. Layering up with the right materials can help keep out the chill, such as wool or polyester socks that provide insulation while also wicking away moisture.
Additionally, look for boots or shoes made of water-resistant materials like leather or rubber that will repel rain and snow. Another great option is to invest in thermal insoles which are designed specifically to trap body heat inside and provide warmth even during extreme temperatures.
Lastly, a waterproof spray should be applied regularly to create an extra barrier against moisture and any dirt or debris it may bring with it. Taking these steps can ensure you stay comfortable no matter how low Old Man Winter drops his thermometer!
Guard Against Wind Damage
When it comes to protecting your shoes from the elements, guarding against wind damage is essential. Wind can tear through fabrics and loosen seams, leaving them vulnerable when exposed to rain or snow.
To minimize this risk, look for a material that provides wind resistance; synthetic materials like polyester are often ideal as they are lightweight yet durable. Additionally, choose styles with secure lacing systems or buckles that help keep the fit snug so that even gusts of strong winds won't cause any accidental openings in the construction of the shoe.
If you plan on wearing your shoes during especially harsh weather conditions, consider adding an extra layer of protection such as a waterproof spray or wax coating to create an additional barrier between the fabric and moisture-filled air. Taking these steps can help ensure your shoes remain dry and protected against whatever Mother Nature throws at you!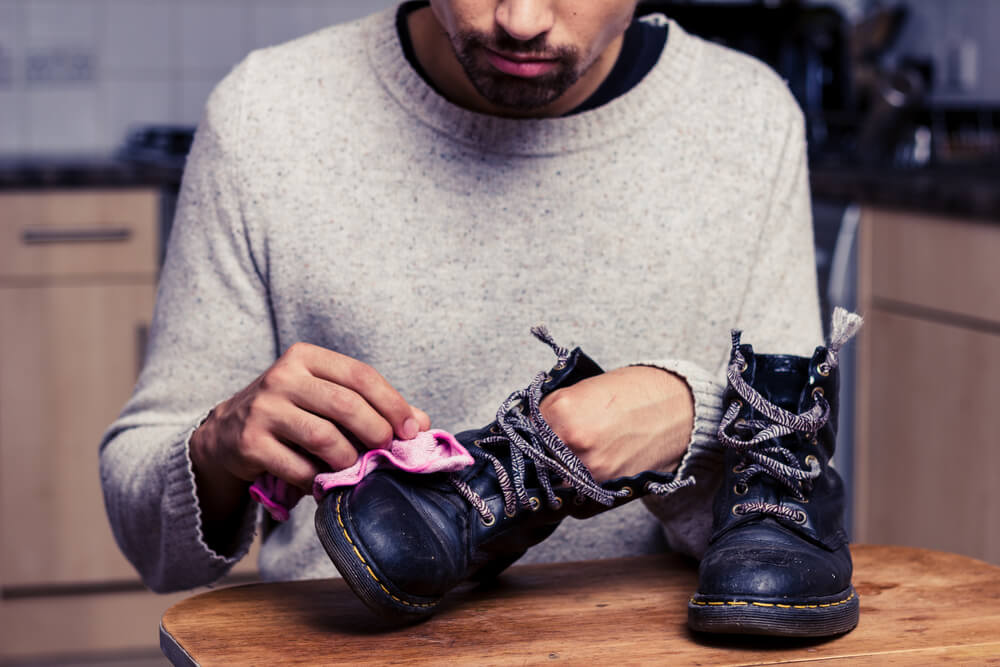 Conclusion
Weatherproofing your shoes is a great way to keep them looking like new, as well as ensure they can last longer in tough conditions. Taking proactive steps such as waterproofing sprays or waxes can help protect against rain, snow, and other harsh environmental factors.
If you're unable to do it yourself, seeking out a professional shoe repairer can help ensure proper weatherproofing techniques have been applied so your shoes will remain dry and comfortable throughout any season.