London's nightlife is renowned for its vibrancy and diversity, and there's no reason why you can't enjoy it just as much solo as you would with a partner or group of friends. With a little bit of planning and the right attitude, exploring the city's nightlife on your own can be a liberating and exhilarating experience.
Here are some tips for flying solo and enjoying London's nightlife to the fullest:
Plan Ahead
Before heading out, do some research and decide what kind of experience you're looking for. From buzzing nightclubs to intimate jazz bars, London has a nightlife scene to suit all tastes. Look up reviews and recommendations online, and consider making a reservation if you're planning to visit a popular venue.
Dress to Impress
Going out on your own is a chance to indulge your style and dress to impress yourself. Choose an outfit that makes you feel confident and comfortable, and don't be afraid to go bold with your fashion choices.
Be Open to Meeting New People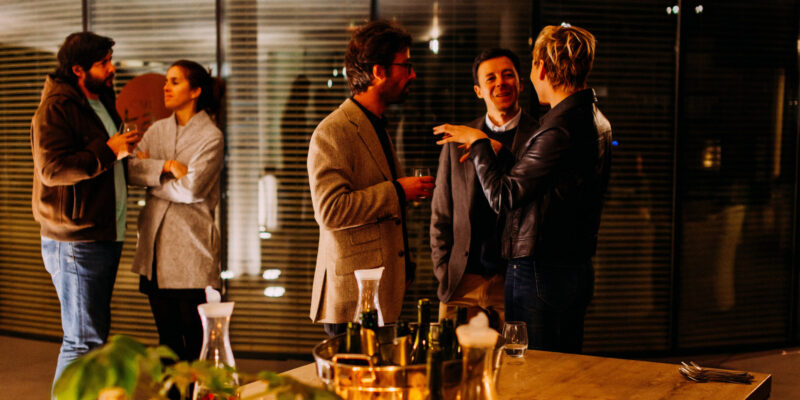 Being open to meeting new people can be a crucial factor in making the most of your solo nightlife experience. Here are some reasons why and tips on how to approach meeting new people while out and about.
Why Being Open to Meeting New People is Important
Meeting new people while exploring the city's nightlife can add an extra dimension of excitement and enjoyment to your evening. Whether it's striking up a conversation with a bartender or chatting with fellow patrons, meeting new people can lead to unexpected adventures and experiences. It can also help you to feel more connected to the city and its inhabitants.
Tips for Meeting New People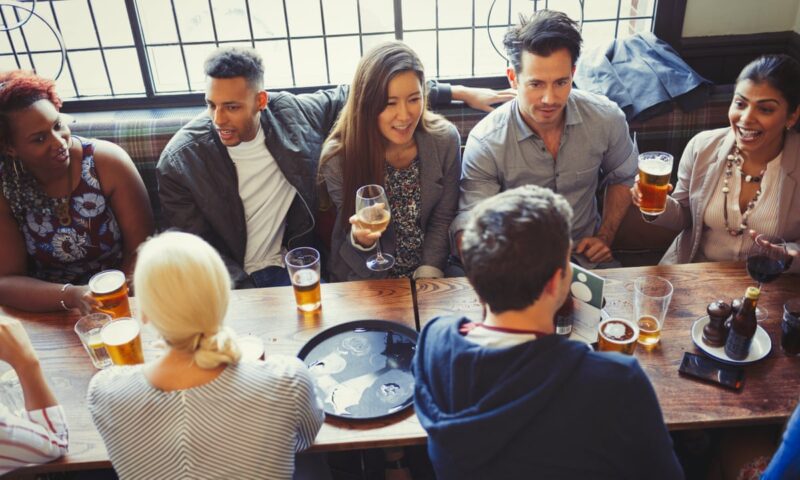 Approaching new people in a social setting can be intimidating, but there are some things you can do to make it easier and more natural.
Start with a Smile
Starting with a smile is a simple but effective way to open up communication with others. A smile shows that you are approachable and friendly, which can make others feel more comfortable starting a conversation with you. A friendly smile can also help to break the ice and make a positive first impression. It's an easy way to show that you are open to meeting new people and ready to enjoy your evening. So, whether you're at a bar or a club, start with a smile and see where the night takes you.
Ask Open-Ended Questions
Asking open-ended questions is a great way to start a conversation with someone new. Open-ended questions invite more detailed and thoughtful answers, which can lead to a more engaging and interesting conversation. By avoiding yes or no questions, you're giving the other person the opportunity to share their thoughts and experiences, which can help build a connection. Asking open-ended questions also shows that you're interested in getting to know the other person, which can make them feel more comfortable and willing to share. So, when meeting new people or escort, ask open-ended questions to get the conversation flowing.
Listen Actively
When engaging in conversation, make sure to actively listen to the other person. Show interest in what they have to say and ask follow-up questions. This can help to build rapport and establish a connection.
Be Yourself
Above all, be yourself. Trying to be someone you're not will only lead to discomfort and awkwardness. Embrace your unique personality and interests, and let that shine through in your interactions.
The Benefits of Meeting New People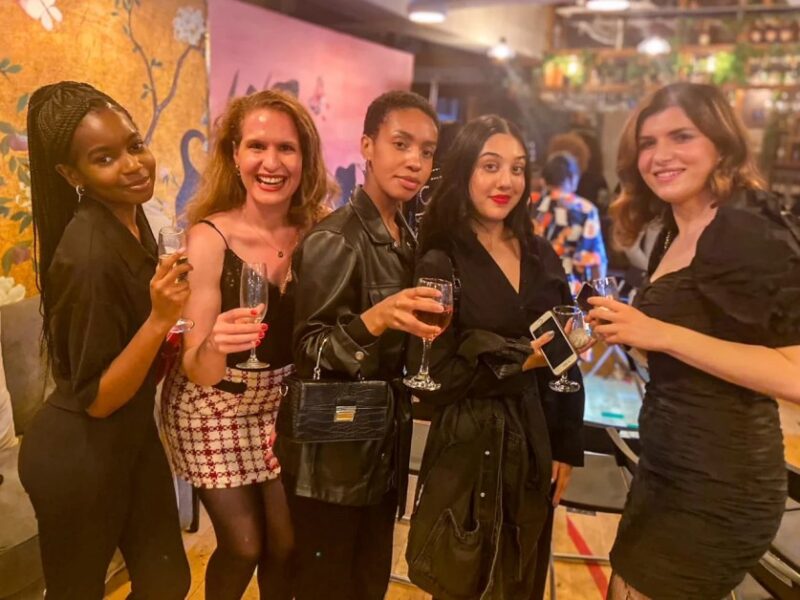 Aside from adding excitement to your solo nightlife experience, meeting new people can have a range of benefits.
New Experiences and Perspectives
Meeting people from different backgrounds and with different interests can expose you to new experiences and perspectives. You may discover new places to visit or learn something new about a topic that interests you.
Networking Opportunities
Meeting new people can lead to valuable networking opportunities that can benefit you in both your personal and professional life. By expanding your social circle, you'll be exposed to a broader range of people and their skills and experiences. This can lead to job offers, collaborations, and other opportunities you may not have otherwise been aware of. Networking can also help you gain insight into different industries, and build relationships with mentors and colleagues that can support your career growth. So, don't underestimate the value of meeting new people – you never know where it may lead.
Increased Confidence and Social Skills
Regularly meeting new people and putting yourself out of your comfort zone can have a significant impact on your confidence and social skills. As you gain experience interacting with new people, you'll become more comfortable in social situations and develop better communication skills. This can help you build stronger relationships with existing friends and family, and make new connections that can enrich your personal and professional life. Increased confidence and social skills can also lead to greater self-assurance and a more positive outlook on life. So, don't be afraid to step out of your comfort zone and try new things – you never know what doors it may open for you.
Take in the Sights and Sounds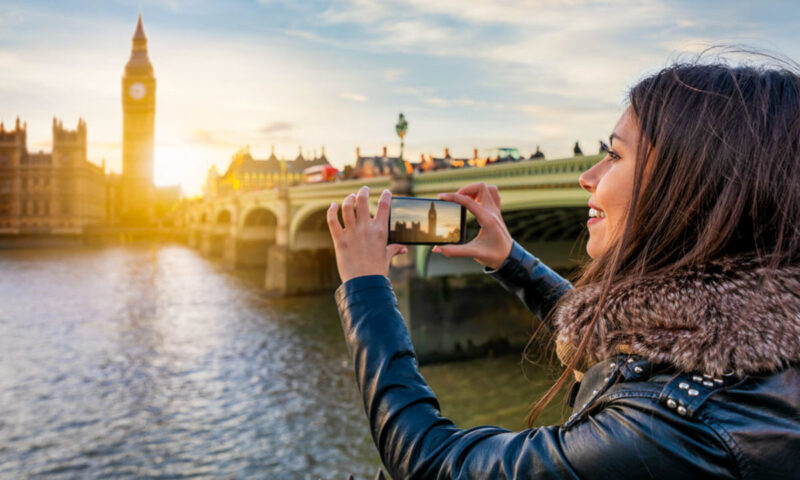 London is a city with an endless array of sights and sounds, even after the sun sets. Take a walk through a bustling neighborhood like Soho or Camden, and soak in the atmosphere. Many bars and clubs also offer live music or performances, so take advantage of the entertainment on offer.
Stay Safe
While exploring London's nightlife on your own can be an exciting experience, it's important to stay safe. Always keep an eye on your drink and be wary of anyone who seems overly interested in your plans or movements. Stick to well-lit areas and consider taking a taxi or ride-sharing service home if you're out late.
Conclusion
Exploring London's nightlife solo can be a rewarding and enjoyable experience. By planning, dressing to impress, being open to meeting new people, taking in the sights and sounds, and staying safe, you can make the most of your night out. So why wait for someone else to join you? Head out into the city and enjoy all that London's nightlife has to offer.