In today's world, businesses are quickly recognizing the potential of cutting-edge technology applications to maximize their commercial construction efforts. With the right tools and resources, companies can gain unprecedented insight into their projects while also boosting efficiency and productivity.
This article explores some of the most effective ways that technology is helping to redefine commercial construction in modern times, from virtual reality systems that allow for quick prototyping to automated analytics platforms that provide real-time data on operations.
By leveraging these innovative solutions, companies can unlock new levels of success in both short-term investments and long-term sustainability goals.
Exploring the Benefits of Cutting-Edge Technologies in Commercial Construction
As commercial construction projects become increasingly complex and ambitious, cutting-edge technologies are becoming essential for success. From automation to 3D printing, the range of available solutions is ever-growing – but what benefits can they bring to a project? In this article, we'll explore how these technologies can be used to maximize the potential of a commercial construction job.
Automation has been around in some form or another since the dawn of industrialization, so it's no surprise that current advances have made it even more useful in today's projects. By automating certain processes such as material handling or quality control checks, labor costs can be minimized while ensuring consistent results every time. Furthermore, automated systems often require less maintenance than manual ones and provide quicker turnaround times on tasks that would otherwise take much longer with human labor alone.
3D printing has also revolutionized the commercial construction glossary by offering an unprecedented level of precision and freedom when creating components for buildings and other structures. This technology allows intricate designs to be printed directly from computer models without requiring any additional fabrication steps like welding or assembly; this reduces not only cost but also waste compared to traditional methods which require multiple passes through various machines before being finished off by hand.
Additionally, 3D-printed parts tend to have higher structural integrity due to their greater uniformity during manufacturing which makes them ideal for use in complex constructions where strength is paramount. Finally, virtual reality (VR) provides an incredibly powerful toolset when planning out large-scale projects such as skyscrapers or shopping malls – allowing architects and engineers alike to visualize their plans before they break ground on site.
VR simulations help ensure accuracy while providing developers with invaluable insight into how different elements could interact within a given space – ultimately saving both time and money on the final product by eliminating costly mistakes due to guesswork during design stages.
Utilizing Advanced Technology for Cost Savings and Increased Profitability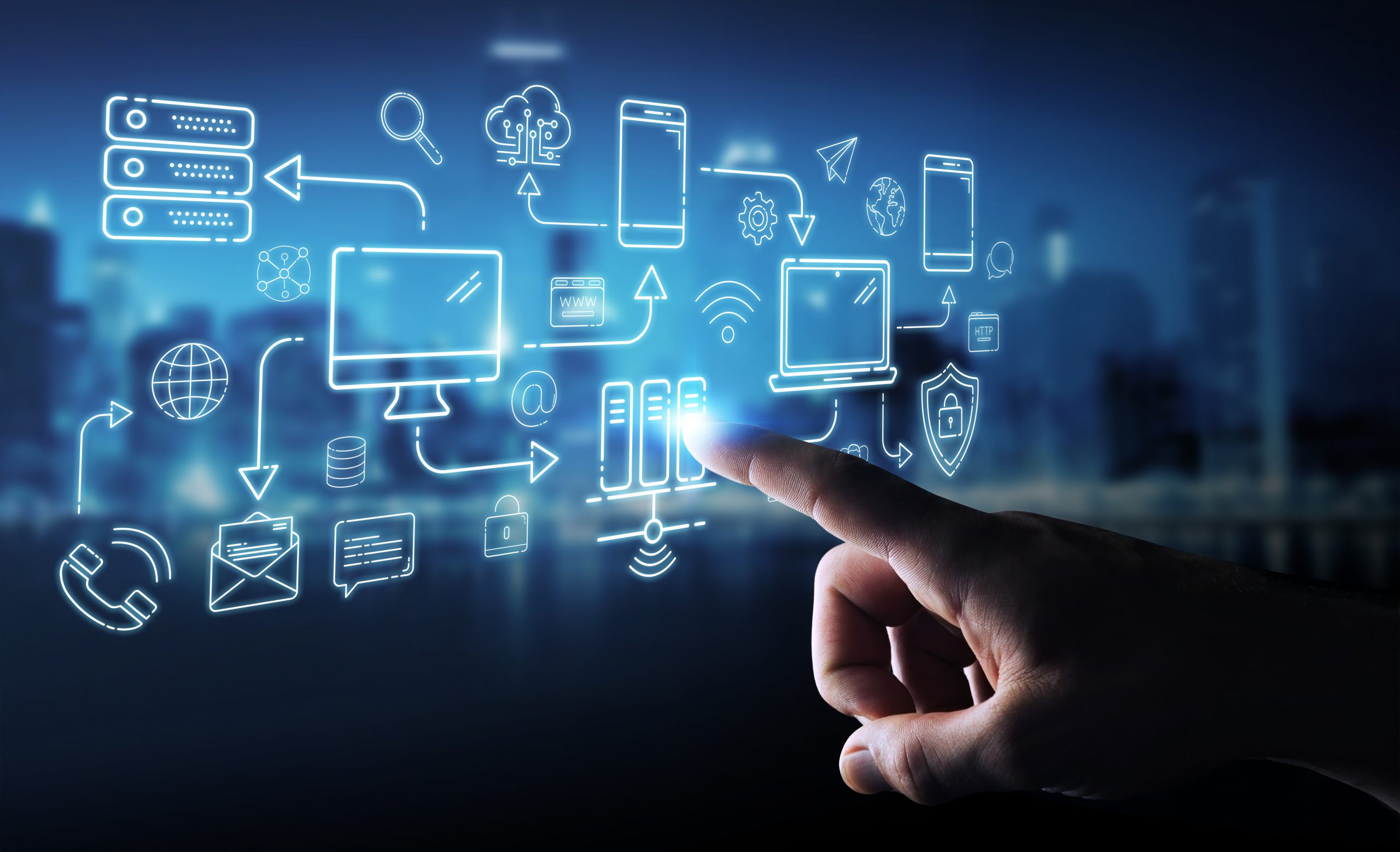 Modern commercial construction projects have the potential to significantly increase profitability and reduce costs through the implementation of advanced technology applications. From sophisticated building design software to automated systems that maximize efficiency, organizations can leverage cutting-edge solutions to better manage their projects and optimize performance.
By leveraging these technologies, businesses can gain insight into areas such as resource utilization and scheduling while also improving communication between stakeholders involved in a project.
Additionally, they will be able to identify problems quickly so they can take corrective action before delays or other issues arise. Finally, integrating technological solutions within a commercial construction project environment helps organizations gain greater control over their budget and timeline by providing them with real-time data about progress and analytics for future planning purposes.
Integrating Smart Solutions into the Building Process for Maximum Performance
Integrating smart solutions into the building process is key to maximizing potential and performance in commercial construction projects. By leveraging cutting-edge technology applications, businesses can accelerate timelines, reduce costs, and improve safety.
AI solutions such as automated sensors or machine learning algorithms can be used to monitor progress and optimize operations for maximum efficiency. Additionally, these technologies create an opportunity for predictive maintenance that helps reduce downtime by anticipating equipment failures before they occur.
Smart buildings are increasingly becoming the norm in modern constructions, allowing for remote monitoring of energy use and greater control over climate settings – ultimately leading to improved comfort levels inside a structure.
With smart solutions integrated into the building process from the planning stages through the completion of construction, organizations have access to data-driven insights that help them maximize their return on investment while creating high-value structures with minimal risk.
Maximizing ROI with Up-to-Date Technology Applications
In the commercial construction sector, ROI can be maximized by taking advantage of up-to-date technology applications. Such applications provide a variety of benefits that allow companies to increase efficiency and reduce costs while maintaining top standards in safety and compliance.
By utilizing cutting-edge technology, businesses can achieve more accurate estimates for projects, improved communication between stakeholders, better project management oversight, and enhanced data analysis capabilities. This not only leads to cost savings but also increases customer satisfaction through faster turnaround times for projects.
With these advantages in mind, it is clear that the use of current technology applications should be incorporated into any modern commercial construction business model for maximum profitability.