Teaching your dog to walk on a leash is an important part of pet ownership. Not only does it keep them safe, but it also helps you and your pup enjoy pleasant walks together. Whether you have a puppy just starting or an adult dog that needs some work, Leash Training 101: How to Teach Your Dog to Walk on a Leash – 2023 Guide has all the information you need.
From understanding body language and choosing the right equipment to proper commands and rewards-based training methods, this guide takes you step by step through successful leash training for dogs of any age. Learn how to create a positive learning experience for both yourself and your four-legged friend with this comprehensive resource!
Teaching Your Dog Basic Commands Before Introducing the Leash
Leash training can be a daunting task for even the most experienced pet parents. Before introducing your pup to the leash, it is important to first teach them basic commands such as 'sit', 'stay' and 'come'. This will help give your dog more control in a potentially overwhelming situation and make leash training easier overall. Start by teaching these commands indoors with no distractions – use treats or toys as rewards when they do something right!
Once your dog has mastered these basics, you can start taking them outside on a leash and begin working on walking calmly beside you. As always, remember to reward good behavior with treats or encouragement so that they know what behaviors are preferred. With patience and consistency, you can have a well-mannered pup who loves their daily walks around the block! When it comes to taking your dog on long walks or hikes, a dog water bottle is a crucial accessory to have on hand. Just like humans, dogs need to stay hydrated, especially when exercising or spending time outdoors.
A dog water bottle typically features a bowl or spout that makes it easy for your pup to drink from. Some bottles also have a strap or clip that you can attach to your backpack or waistband for easy carrying. Consider the size of the bottle and the amount of water it can hold, as well as the material it's made from. Stainless steel bottles are durable and easy to clean, while plastic bottles are lightweight and often more affordable. With a dog water bottle, you can keep your furry friend hydrated and healthy on all your outdoor adventures.
Techniques for Properly Introducing Your Dog to a Leash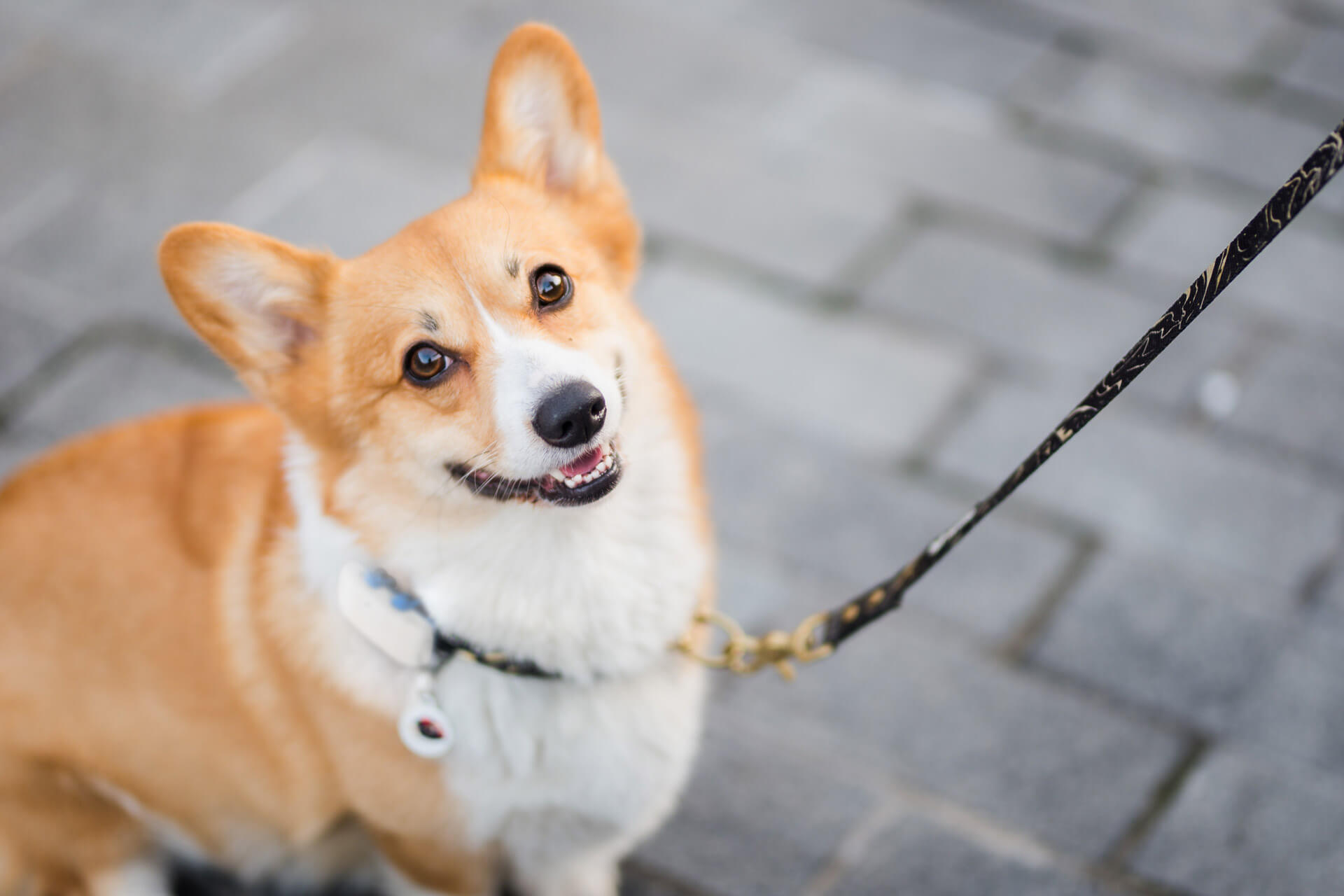 Leash training is a crucial part of teaching your dog how to walk properly on a leash. Introducing your pup to the leash for the first time can be an intimidating experience for both you and him, but with patience and consistency, it can be accomplished relatively quickly. Here are some practical techniques that will help ensure the proper introduction of your pup to his new leash:
Start slow and let him get used to wearing it: Before even attempting any walking, have your dog wear the leash around at home while you're present. Get him accustomed to having something around his neck so he doesn't become scared or anxious when attached. Allow him plenty of time in this stage before moving forward with other steps.
Create positive associations: Use treats or toys as rewards for good behavior whenever he does something correctly about the leash such as not pulling away from it or tugging against it too much. This helps create positive experiences associated with being on his lead which he will remember in future walks.
Practice indoors first: Once he seems comfortable wearing the harness, practice short indoor walks together until both of you are fully confident about going outside together on longer ones. Ensure that during these initial practice sessions, there are no distractions like unfamiliar people or animals nearby; they could potentially cause anxiety and hinder progress.
Go slowly outdoors: When finally taking things outside, keep all sessions relatively low-key and stress-free by avoiding areas where there might be too many strange sights/sounds that could alarm your furry friend (e.g., busy streets). Make sure each outing is brief enough so neither one of you becomes overwhelmed yet long enough so he gets used to behaving appropriately while out on a walk without becoming bored.
By following these tips, teaching your canine companion how to properly behave on a leash should become much easier! Just remember patience is key – everyone learns differently and at different paces – just make sure every step along the way is filled with lots of love & positivity from both sides!
Ensuring Safety with Proper Walking Technique and Equipment
When it comes to leash training, ensuring safety should be the number one priority. Teaching your dog proper walking technique and equipping them with the appropriate equipment can help make sure that everyone has a safe and enjoyable experience while out on walks. The proper walking technique includes teaching your pup to walk slightly behind you or at your side when on a leash. This will allow for better control of their movements and reduce any potential tangles or slipping happening during the walk.
Additionally, using positive reinforcement such as treats or verbal praise is an effective way to reinforce desired behavior for them to learn quickly and efficiently! Equipment-wise, there are many options available for leashes – from retractable ones to padded comfort handles – so it's important to find one that best suits both your and your pup's needs. The most important factor is making sure the leash isn't too long; this will give you more control over how far away they can go from you while still keeping them close enough that they won't get into trouble!
Additionally, a harness may also be beneficial if needed as it helps distribute pressure more evenly across the body than a collar would do alone. Ultimately, properly equipped with knowledge of correct walking techniques as well as having all necessary equipment on hand, you'll be able to ensure both your and your furry friend's safety while out on walks!
Troubleshooting Common Issues Associated with Leash Training
When it comes to leash training, there are some common issues that pet owners may face. One of the most common is difficulty getting your pup to stay focused and relaxed when on a leash. This can be due to distractions from other animals or people, excitement, or fearfulness. To address these issues, it's important to use positive reinforcement techniques such as providing treats and praise when your dog makes progress towards walking calmly on a leash. Additionally, desensitizing exercises can help build confidence in dogs who are afraid of being leashed up or going outside for walks.
Pet owners should also start slow with leash training – introducing their pup gradually so they become comfortable with the process over time rather than trying too much at once and overwhelming them. Lastly, if you find yourself in a situation where your dog won't stay focused while out for a walk, take note of what triggered this behavior and try to avoid the same scenario next time around!