The world of rock 'n' roll has done more than just gift us timeless music; it's bestowed upon us an unparalleled sense of fashion that screams rebellion, freedom, and self-expression. Over the decades, rockstars have become the epitome of cool, blending musical genius with a distinctive style, creating a blueprint for those of us yearning to add a dash of that edgy charm to our wardrobes.
Historical Context
Long before the age of Instagram influencers and fashion bloggers, the trendsetters of the 1950s rocked the stage and streets in leather jackets and skinny jeans. The likes of Jimi Hendrix, Janis Joplin, and David Bowie not only transformed the music scene but also redefined fashion standards with their bold, iconic styles. From the 1950s to the 21st century, rockstar fashion has been a confluence of various eras, each adding its unique flavor.
Foundational Pieces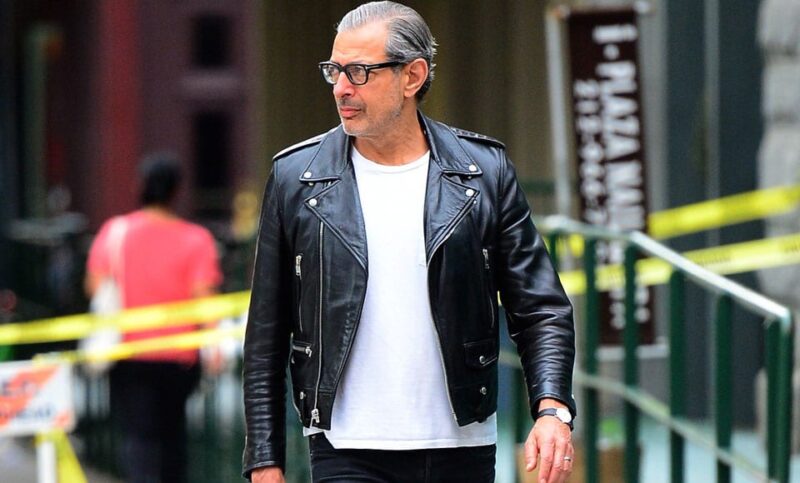 Nothing screams rock 'n' roll more than a well-worn leather jacket. Whether you're drawn to the slick bomber or the edgy biker, there's a leather jacket that's bound to resonate with your inner rockstar. Paired with the right skinny jeans or an alternative like flared pants, you've laid the groundwork for a quintessential rock-inspired look. And let's not forget the vintage band T-shirts. Wearing a band tee isn't just a fashion statement; it's an allegiance to an anthem, a nod to a guitar riff that once gave you goosebumps.
Accessorizing Like a Legend
With your basics in place, it's time to talk about those fine details, starting with rockstar inspired jewelry. Layered necklaces, chunky rings, and statement earrings can transform an outfit, giving it that edge it needs. And the magic doesn't stop there; the right pair of sunglasses can encapsulate that mystique aura, turning heads wherever you go. Scarves, bandanas, and leather cuffs add layers of intricacy, making every element of your ensemble a conversation starter.
Hair & Makeup: The Cherry on Top
When you think of rockstars, it's hard not to imagine the iconic hairstyles that stood out in every era. Men's shaggy locks in the 70s or the sleek pompadours that dominated stages—hair was never just hair; it was a crown. For the ladies, it was all about fearless experiments, from the fierce Joan Jett mullet to Stevie Nicks' enchanting waves. Makeup followed suit. Smoky eyes that told tales of endless nights, bold lips that spoke of passion, and painted nails that hinted at a rebellious spirit.
Individuality and Personal Touches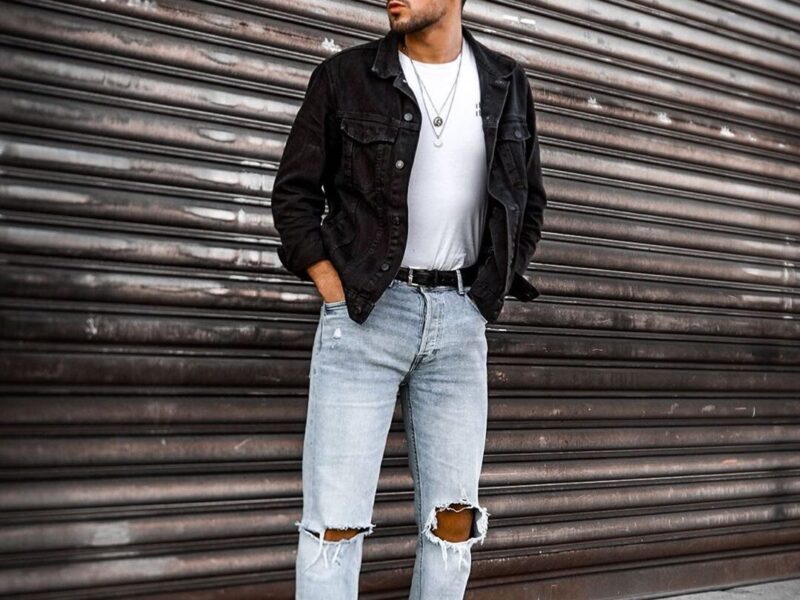 While adopting the rockstar style, remember that the true essence of rock 'n' roll lies in individuality. Customizing your denim with rips, patches, or studs is an excellent way to add your signature touch. Your band tee doesn't have to look like everyone else's. Play with it—bleach, cut, or tie dye to make it distinctively yours. In the end, rockstar fashion is less about imitation and more about channeling that rebellious energy through your unique lens.
Rockstar Footwear
The quintessential rockstar look isn't complete without the right pair of kicks. Platform boots have made a comeback, adding both height and attitude to one's gait. But if boots aren't your thing, there are rock-inspired sneakers that scream edgy yet casual. And for the daring souls, studded and spiked footwear is a testament to breaking boundaries, one step at a time.
Beyond the Basics: Special Occasions
Being a rockstar doesn't mean you shy away from dressing up. When the occasion demands, rockstars know how to clean up good. Think of suits but with a twist—velvet textures, eclectic patterns, or unconventional cuts. If glam rock is more your vibe, don't be afraid to embrace sequins, glitter, and all things shiny. After all, festivals are the modern-day ballrooms for rockstars, so whether it's a Woodstock-inspired outfit or something fit for Coachella, make sure you wear it with confidence.
Maintaining Your Rockstar Wardrobe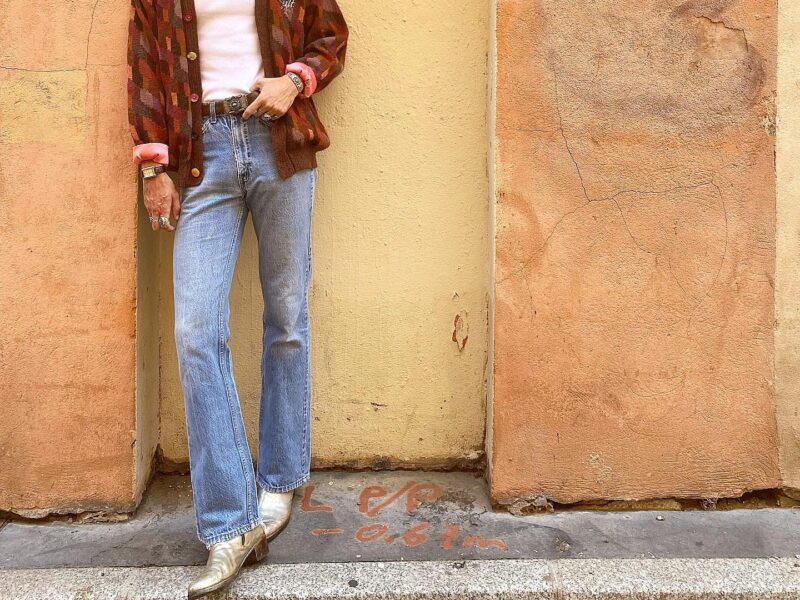 Once you've built that rock-inspired wardrobe, it's essential to care for it. Leather requires regular conditioning to maintain its sheen, while vintage fabrics might need gentle washes to ensure longevity. It's all about preserving the stories these pieces hold. Sometimes, an aged leather jacket might need refurbishing, or perhaps a faded band tee needs retiring. Whatever it is, treat each item with the love it deserves.
Conclusion
The timeless appeal of rockstar fashion isn't just about the clothes; it's about the attitude, the stories, and the legends behind each piece. Whether you're wearing rockstar inspired jewelry or donning a leather jacket, remember that it's the confidence and authenticity you bring that completes the look.