Your engagement ring is not just a piece of jewelry; it's a symbol of love and commitment. Over time, however, it can lose its luster due to daily wear, exposure to environmental factors, and the accumulation of dirt and oils. To keep your engagement ring looking as brilliant as the day you received it, regular cleaning is essential. In this article, we will explore some effective tips for cleaning your engagement ring to ensure it continues to shine with unparalleled brilliance.
1. Gather Your Cleaning Supplies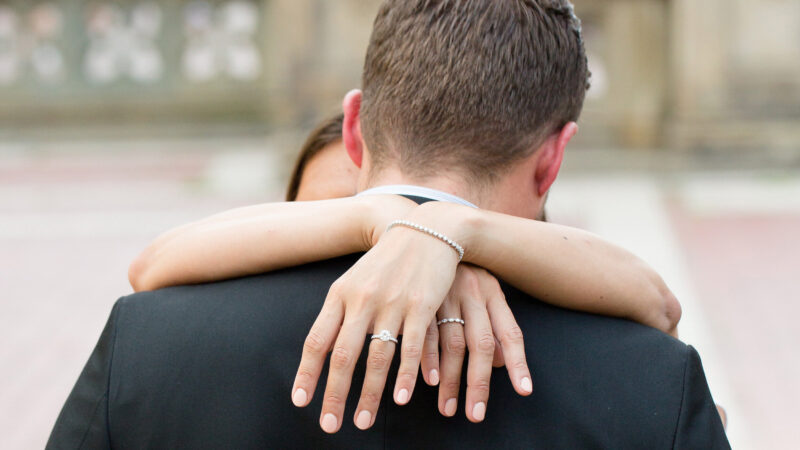 Before you begin cleaning your engagement rings, gather all the necessary cleaning supplies. You'll need a soft-bristle toothbrush, mild dish soap, warm water, a lint-free cloth, and a small bowl. Avoid using harsh chemicals or abrasive materials, as they can damage the precious metals and gemstones.
2. Prepare a Gentle Cleaning Solution
Fill the small bowl with warm water and add a few drops of mild dish soap. Swirl the water gently to create a soapy solution. The warm water and soap combination will help dissolve oils and grime that have accumulated on your ring.
3. Soak and Soothe
Place your engagement ring in the soapy water and let it soak for about 20-30 minutes. This soaking period will allow the soap to penetrate and loosen any dirt and oils that have adhered to the ring.
4. Gently Brush Away Dirt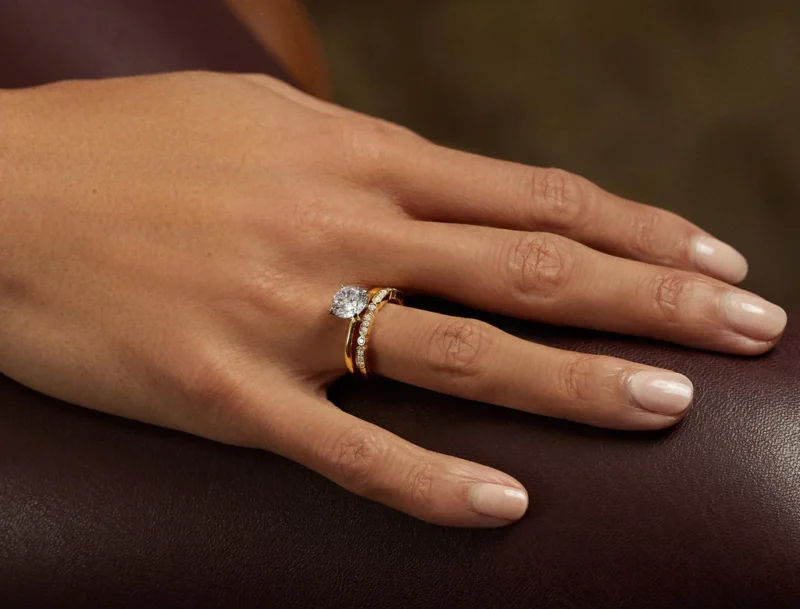 After soaking, take the soft-bristle toothbrush and gently brush all around the ring, paying close attention to the settings, prongs, and under the gemstone. Be cautious not to scrub too vigorously, as this can scratch the metal or dislodge stones.
5. Rinse and Repeat
Once you've brushed away the dirt and grime, rinse the ring thoroughly under warm, running water to remove any remaining soap residue. Use a gentle stream of water to prevent any damage.
6. Pat Dry with a Lint-Free Cloth
After rinsing, pat your engagement ring dry using a clean, lint-free cloth. Avoid using paper towels, as they can leave behind tiny fibers. Gently blot the ring to ensure it's completely dry.
7. Optional: Ultrasonic Cleaner
If you have an ultrasonic cleaner, you can use it for a deeper clean. However, make sure your ring is suitable for this method, as some gemstones and settings may not be compatible with ultrasonic cleaning.
8. Professional Cleaning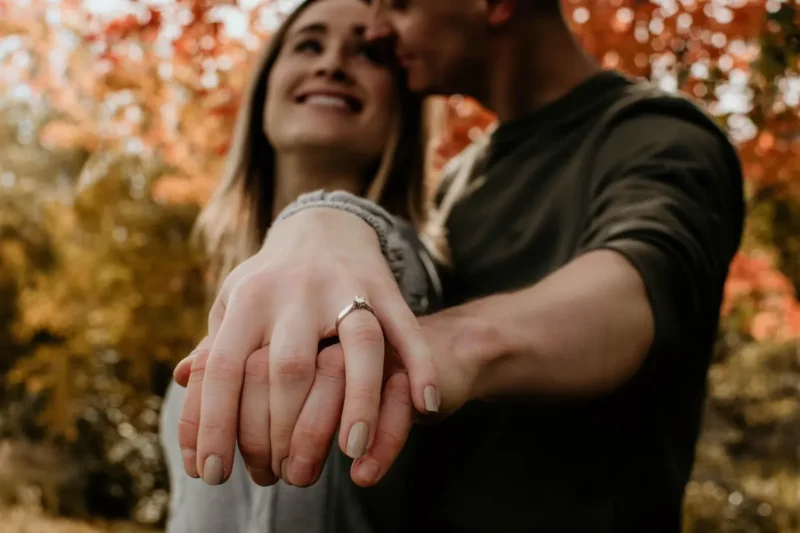 For an even more thorough cleaning, consider taking your engagement ring to a professional jeweler. They can inspect your ring for loose stones or other issues and provide a professional cleaning service that restores its brilliance.
9. Regular Maintenance
To maintain the sparkle of your engagement ring, clean it regularly, ideally once a week or whenever it starts to lose its shine. Avoid wearing it when applying lotions, or perfumes, or engaging in activities that might expose it to chemicals or harsh conditions.
Conclusion
In conclusion, keeping your engagement ring looking its best requires some care and attention. By following these cleaning tips and making them a part of your regular jewelry maintenance routine, you can ensure that your symbol of love continues to dazzle with timeless brilliance for years to come.