Instagram Stories is one of the most powerful tools for driving engagement and attracting new followers. With the right strategies, you can maximize your reach on Instagram and reap the benefits of having more followers.
Here are some tips to help you increase your reach with Instagram Stories:
1. Keep your stories current and engaging by posting often – Post regularly on topics that matter to your audience, creating content that is both timely and relevant. Incorporate polls, questions, or other interactive elements to keep people engaged with what you're saying!
2. Use hashtags strategically – Utilize popular hashtags related to your topic in order to get noticed by a larger audience outside of just those who already follow you. This will also help others discover and interact with your content easily!
3. Feature influencers in stories – Teaming up with well-known influencers in relevant industries can be a great way to expand your reach even further as they'll likely share it further out into their own networks too!
4. Try different story formats – Test out using videos instead of photos or try experimenting with longer form stories such as carousels or IGTVs when appropriate; these added visuals could draw viewers in even more than just plain text posts alone would do! 5.
Take advantage of analytics – Monitor which types of messages resonate better than others so that you can adjust accordingly; this way, you know exactly what works best for reaching an increased number of people within each post cycle period time frame allotted for each specific type message format used (i..e photo vs video).
Stand Out from the Crowd: Creative Story Ideas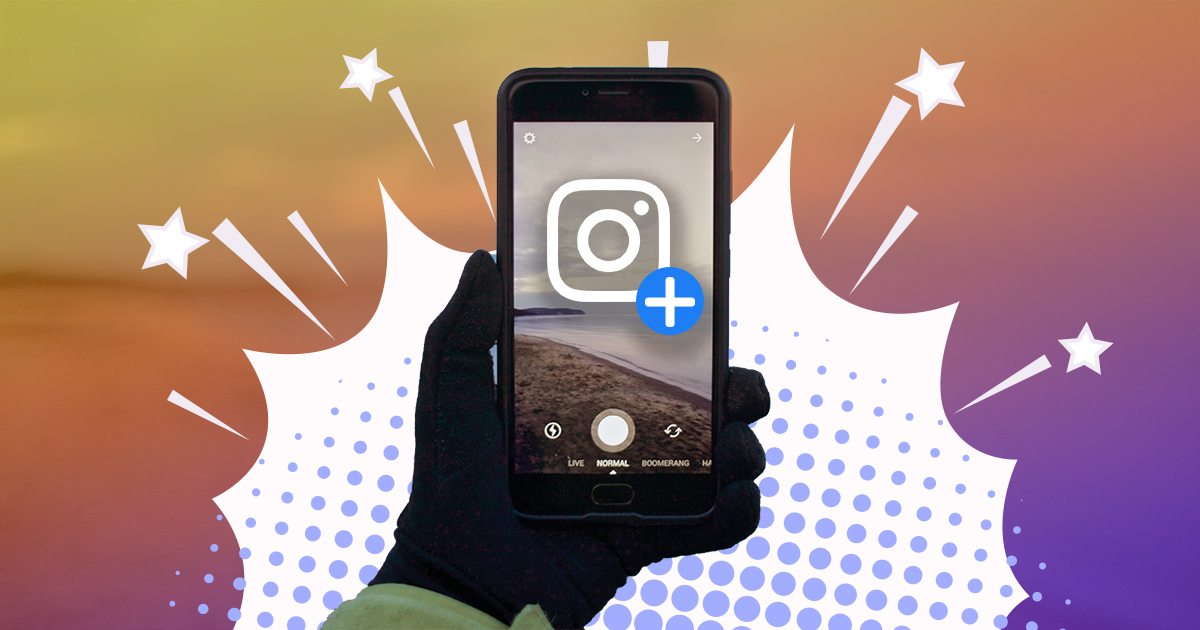 When it comes to standing out in the overcrowded Instagram Stories landscape, creative story ideas are key. Whether you're a small business or an influencer, unique and entertaining content can help you attract new followers and keep existing ones engaged.
Here are some fun story ideas that will make your profile stand out from the crowd:
1. Ask your followers for feedback on a new product launch or campaign. Take video clips of their reactions, then post them as part of a Story – they'll feel seen and appreciated while also helping promote whatever it is you're launching!
2. Create polls where your audience can weigh in on important topics related to your brand values and mission statement. Showcase their opinions by posting stories about whats most important to them – this way, everyone feels heard while still staying true to who you are as a company/influencer.
3. Go behind-the-scenes with exclusive sneak peeks into upcoming projects or events featuring employees or team members talking about what makes them excited for the future of the business/brand! This kind of content not only adds depth but keeps people interested in what's coming up next for you too!
4. Share tips & tricks related to products/services offered by your company/brand – this helps create trust with potential customers while giving current ones more information on how best they can utilize whatever it is that you offer!
5. Get creative with interactive elements like quizzes or games – these provide much needed entertainment during times when people need something lighthearted (and educational!) distraction from everyday life stresses!
Make a Lasting Impression: How to Craft Engaging Content
Instagram stories are an effective way to engage with your followers and attract new ones. Crafting engaging content is key to making a lasting impression on your audience, so it's important to put thought into the type of content you create.
When it comes to creating captivating Instagram stories, there are three main points of focus: quality visuals, direct messaging, and storytelling. Quality visuals should stand out from the rest and draw in viewers who would be interested in what you have to offer.
Direct messaging speaks for itself—it must be clear and concise while still being informative enough that viewers can understand why they should follow you or take action after viewing your story post. Finally, storytelling is an essential part of any successful Instagram story; weave together compelling images or video clips that tell a unique story about yourself or business while still maintaining relevance with the topic at hand.
By taking these factors into consideration when crafting your Instagram stories, you can make sure that each one leaves a lasting impact on its viewers. With just a few simple steps, you can ensure that all posts are both stimulating and informative for those who view them – ultimately helping grow engagement and attract more followers!
Grow Your Following and Boost Engagement with Contests & Promotions
Instagram Stories are an incredibly powerful tool for driving engagement and attracting new followers.
Contests & Promotions can be leveraged to create a fun, interactive experience that will draw in more users and encourage them to follow you. Contests & Promotions offer the opportunity to reward your current followers with exclusive discounts or product giveaways while also introducing your brand to potential customers who havent seen it before.
This is an excellent way of creating excitement around your profile, giving people a reason to keep coming back for more content! When setting up a Contest or Promotion on Instagram Stories, make sure youre clear about the rules so everyone understands how they should participate. Also be sure to set up tracking methods such as hashtags so you can measure the success of your campaign and target appropriately in future promotions.
Finally, dont forget about engaging with those who have participated in your promotion – this is key for building relationships and boosting loyalty among existing fans. Show appreciation by responding quickly and authentically; theyll love seeing their comments receive recognition from someone they admire!
Conclusion
In conclusion, Instagram Stories can be a powerful tool for driving engagement and creating relationships with potential customers. With the right strategies in place, you can maximize your reach on the platform and reap the benefits of having more followers.
Alternatively, consider increasing your follower count with Instagram Follower kaufen. By implementing creative story ideas, using hashtags strategically, featuring influencers in stories, trying different formats like videos or IGTVs and taking advantage of analytics to monitor what works best for reaching people; you'll be able to create captivating content that stands out from the crowd!