Data is the lifeblood of any business, but it can be a liability if not properly managed and protected. The following four best practices will help you protect your data and ensure its longevity.
The sensitive data handling procedures is a way to protect your business from cyber attacks. There are 4 ways that you can safeguard your data-driven business.
Protecting your customer's data is critical for one important reason: your business depends on it.
Organizations adopt a data-driven culture in order to comprehend how data trends affect entire markets and avoid falling behind their competitors.
The benefits of data insight for innovative business transactions are recognized by corporate leaders in data-driven enterprises.
According to MicroStrategy, data-driven companies are twenty times more likely to acquire new customers and six times more likely to keep them.
These company executives, on the other hand, should rely on data professionals and technology tools to uncover the data's value. The data experts may also be able to provide information on how essential company data is acquired, kept, analyzed, and safeguarded.
Protection of customer information and intellectual property
Whether it's employment records, customer information, loyalty programs, transactions, or data collection, businesses must keep sensitive information secure.
This prevents third parties from exploiting the information for nefarious purposes like phishing and identity theft.
More importantly, your intellectual property is one of the most valuable aspects of your company. Your company's intellectual property (IP) assets are critical to its success, and it's critical to protect them with intellectual property legal assistance.
Your intellectual property, such as trademarks, is valuable, and it's easy to lose part or all of your company's rights to it unknowingly. A business must identify which IP assets it possesses and how to protect them successfully.
Data-Driven Entrepreneurship
Data is handled by every organization, but data-driven businesses use it consistently and methodically to make business decisions.
If statistics are used to drive your company's results, the options that lead to these results will be based on facts rather than feelings.
Data-driven business approaches can be applied in a variety of ways across an organization.
While such solutions may be more objective, they must be properly implemented. Poor outcomes can only result from a lack of data integrity or incorrect assumptions.
Data-driven methods in practically any business area, when properly implemented, can improve understanding, decision-making, and outcomes.
Business executives are increasingly bracing for the possibility of data integrity being compromised in the future. Here's how to keep your data-driven business safe:
Identify Your Crucial Business Information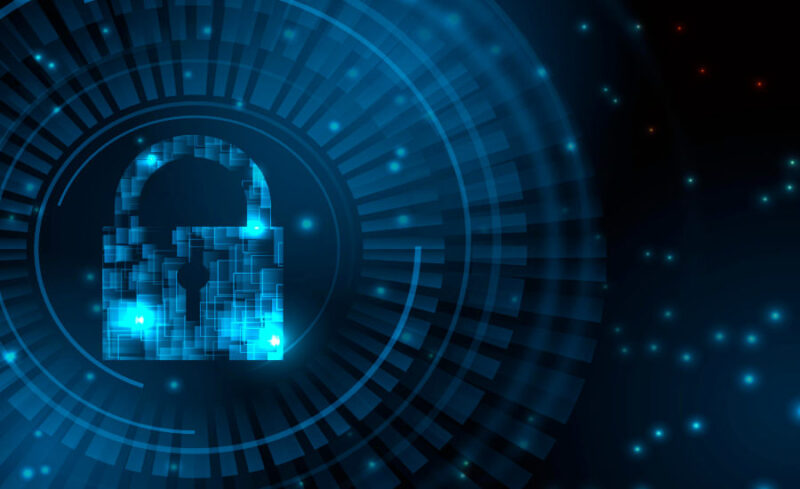 You can't start figuring out what level of data protection you need unless you've established three key facts:
What types of corporate data do you need to safeguard?
What is the significance of this data for your business?
Who has access to these data and where can they be found?
Employment data, consumer information, intellectual property, and financial data are all examples of business data information.
What would it cost your firm in terms of time, resources, and reputation if any of these critical business data were lost, stolen, hacked, or corrupted?
Consider where all relevant data is stored, from where it comes and where it goes, and who has access to it at each stage. Do you keep them on your servers, backup media storage, email, and other systems?
You can start recommending a viable layered security solution to match your data security requirements once you've identified these information facts.
Install a Multi-Security System
Layered security is a network security strategy that employs numerous components to protect your company's multi-level security procedures. A layered security approach tries to guarantee that each defensive component has a backup plan in the event that other security measures fail or are breached.
There are numerous threats to your data's security, including viruses, worms, and clever hackers that are always attempting to gain access to your sensitive information.
To prevent these hazards and correctly warn you of the discovered threat, multiple safety layers are required. In your computer network, you can use the following security layers:
As an added layer of account protection, create a strong password and enable two-factor authentication.
 Ensure that your firewall configuration is secure, up to date, and tested.
Install a network-licensed antivirus program.
Regularly update your computer programs.
Encrypt your laptop and hard drive.
Viruses and data breaches can be avoided by filtering your emails at the gateway.
Keeping your organization safe from cyber-attacks is a challenge, but by employing a multi-tiered security plan, you can mitigate numerous dangers. These layers operate together to improve security and have a better chance of thwarting attackers than a single security solution.
Protect your company's privacy.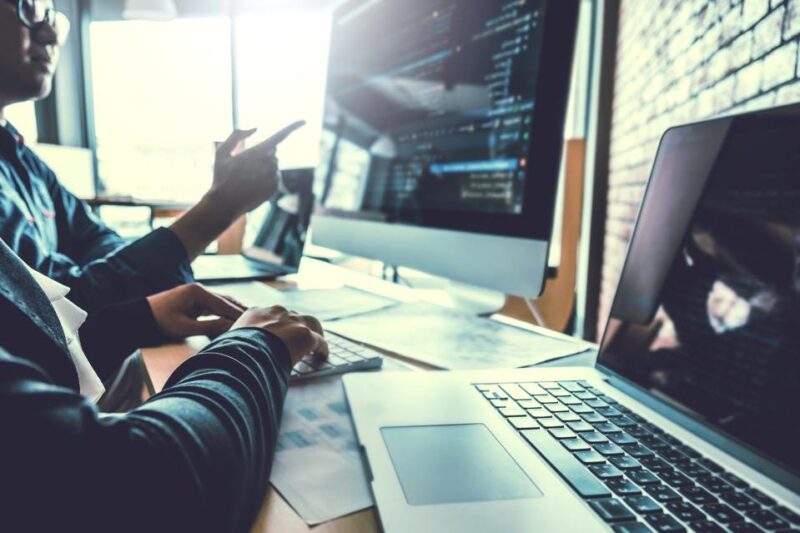 Modern businesses amass massive volumes of customer data. From home addresses to credit card numbers, this data contains highly sensitive information.
Data collecting could be a crucial part of payment processing, marketing, and data management. But it also comes with a great deal of responsibility.
Customers trust your firm with their personal information when they provide it to you. If you don't, they'll gladly shift their business elsewhere if you don't.
Examine any third-party services you use to store your transaction data, as well as your client's privacy policies. Make sure you know what data ownership means to you and what you can do with it.
The best method to ensure data security and privacy is to trust suppliers who do not sell or reveal your information.
In an increasingly mobile environment, don't let your tools and technology hold you or your company behind. Also, be sure that your technology keeps you and your customers safe and secure while you make the digital move.
Defeat Data-Driven Business Obstacles
With the pressure on businesses to improve their clients' and workers' experiences, having access to the right technology and tools to simplify and assure optimal database performance is becoming increasingly important.
Investing in novel technologies that detect deviations from normal operations and identify the root cause of performance issues will help ease data teams' demands and workload so they can focus on how data insights can be used to improve service delivery.
Conclusion
Your company's most valuable asset is its data. You must ensure that it functions as efficiently as possible for you at all times.
It's critical to dissect the above-mentioned security, privacy, and data management challenges. Businesses and teams across the organization must make the most of the data they have.
Each of these strategies achieves this goal, from improving your data architecture and visibility to lowering risks by implementing best-practice data management standards.
Because using real data to make decisions isn't simply about making data work for the person who owns it. Allowing organizations to safely share data and collaborate on data-related activities could help them become truly data-driven.
The sensitive data management is a topic that is becoming more and more important. There are 4 ways to safeguard your business from hackers, including using encryption software.